Content Marketing is Similar to Playing Golf…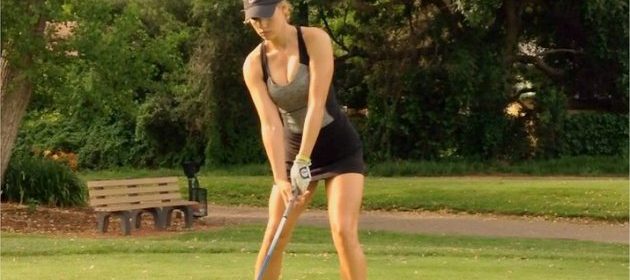 Bear with us on this one, as it will start to make sense once you read on. We accept they couldn't be further apart in several different ways, but various aspects of playing golf can be compared with content marketing and vice versa.
And sometimes, it is necessary to make an analogy between certain marketing techniques and relatable real-world activities. Not only do comparisons make things a little bit easier to comprehend, they also provide more enjoyment and pleasure to the audience.
And just like that, we have our first comparison. You'll get more out of content marketing and playing golf by understanding how each pursuit works and the enjoyment that comes from this comprehension.
However, the following similarities and parallels are a bit more specific than that.
1.Choose the right channel or club
Before teeing off, any golfer has to pick the right club for that particular hole. The length of the fairway, weather conditions and possible obstacles will all make a difference. Choosing the wrong club could do more harm than good and be incredibly difficult to come back from.
The same can be said for choosing the right channel with your content. What are your objectives? Who are you targeting? Why are you choosing this platform? Whether it is a blog post, infographic, video or social media action, make sure it is being distributed in the right place or you could end up in the rough.
2.Don't batter the ball or content
In order to get a hole in one, several golfers will hit the ball as hard as possible and simply hope for the best. But seeing as this is an incredibly unlikely feat, professional players prefer to take a more measured and precise approach. At the end of a round, achieving several eagles and birdies is far more successful than wildly swinging for holes in one only to see the ball fly into a bunker.
When it comes to content marketing, you might get lucky every now and again with constant sales pitches, but the audience will respond better to useful, relevant and valuable content. Therefore, you should adopt a smooth and steady swing that looks good and delivers results.
3.Understand the course and your campaign
From the position of water hazards and frequency of trees to the fairway contours and putting green angles, every golf course is different. Whether you're an amateur enjoying a casual round or a professional about to participate in a tournament, all of these aspects need to be carefully studied and understood in order to achieve the lowest score possible.
No two content marketing campaigns are the same either. Therefore, you'll need to be attentive and meticulous in your approach to different goals, customers, platforms and results. But if you can successfully comprehend everything that goes in to a particular campaign, you'll be enjoying a celebratory drink in the clubhouse before you know it.
As you can see from this flawless comparison, content marketing and playing golf might as well be the same thing!