​Refining a content marketing strategy, for search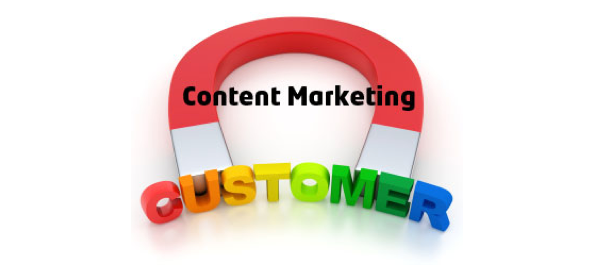 The main purpose of content marketing is to attract prospective customers or retain existing clientele and provide them with something relevant, useful and valuable. By doing so, it can change or enhance their browsing behaviour and purchasing decisions, which should result in greater business prosperity.
These days, the majority of consumers are becoming increasingly disillusioned with traditional marketing methods and advertising techniques. But content marketing is a way for business's to effectively communicate their messages in a subtle, natural and non-invasive way. These written word editorials and pieces of visual stimulation are not selling a product or service, but rather acting as a trusted and reliable resource.
Consequently, numerous organisations and their marketing teams have effectively become online publishers with vast quantities of branded content. Along with improving relationships and reputations among consumers, it also has extensive SEO benefits too. Recognising this, marketers have started to realise that content marketing has the power and potential to transform online visibility and exposure through SERP (Search Engine Results Page) real estate.
However, the ever-changing algorithms of Google, Bing and Yahoo! are progressively looking to deliver more relevant and appropriate results to users. Therefore, businesses that are simply creating stacks of content to fulfil their SEO desires won't succeed.
Instead, both marketing and search teams should be focusing on producing content that satisfies the audience's wants and needs. Even so, it is still possible to refine your content strategy for search purposes if you adhere to the following steps and stages.
1.Define your audience and create buyer personas
Think carefully about the type of consumer you are trying to target. By doing this, it will be much easier to create the kind of content they will be searching for and find useful.
In order to really hone in on your target audience, develop some buying personas. This should look at background information like their job or interests, demographics such as gender, age and income, as well as identifiers including buzzwords and mannerisms. From there, you can generate a keyword list based on your buyer persona's common search terms.
2.Come up with goals and establish some objectives
When it comes to refining content marketing for search, your objectives are likely to be things such as increasingly visibility or enhancing exposure. However, you should come up with and establish some additional goals and objectives.
If you want to achieve a greater social media following, concentrate on creating blogs, infographics or videos that have a good chance of getting shared or even going viral. But if you'd prefer to be seen as an industry influencer or thought leader, content should be more detailed, well researched and take the form of a case study or eBook.
3.Solve customer problems and answer their questions
One of the biggest challenges in refining a content marketing strategy for search is adapting and adhering to the algorithms of Google, Bing and Yahoo! Most recently, marketing teams have found that users are becoming more conversational and searches are becoming more contextualised.
Therefore, content marketing strategies need to solve customer problems and answer their queries by paying close attention to longer tail, question-based search terms. If the audience is seeking out help and advice for everyday issues and common concerns that relate to your business, make sure you have covered these themes and topics with content.
4.Target consumers at each stage of the sales funnel
Even though conversions are considered a priority among several marketers, each and every stage of the sales funnel is equally as important. By concentrating too much on creating content that encourages bottom line sales, you won't generate relevant and valuable traffic in the first place.
For that reason, think about producing content that targets every stage of the sales funnel. Editorial pieces can make consumers aware of your brand, instructional videos will alert them to your product or service while free trials and downloads convey the benefits of buying from you.
5.Make sure content is relevant, appropriate and applicable
There is little to no point in achieving impressive website traffic numbers if the majority of those users have no interest in your brand or the product. From a search perspective, make sure that content is to do with your audience's query and relates to the things you have on offer.
Another reason to give relevant content greater precedence is that search engines won't react kindly to a site that has high bounce rates or low session durations, something that is a distinct possibility with trivial or tangential content.
6.Use the right content mediums and distribution channels
According to the Content Marketing Institute, the companies who are most successful at content marketing use a wide variety of mediums. So, go back to your buyer personas to determine the kind of content your audience wants and don't be afraid to experiment with different approaches either.
Although email newsletters, feature articles, press releases and blog posts are some of the most common content marketing mediums, think about webinars, white papers, eBooks and podcasts too. What's more, you'll need to discover what distribution platforms and channels your audience visits the most as well.
7.Develop your own personality and style
When a prospective customer or potential client accesses your content, they want to be greeted by a distinctive personality or unique style that echoes the brand's vision and culture. Content that is generic, repetitive or too corporate won't get viewed and shared much.
A lot will depend on your industry or offering, but it is generally quite easy to align your voice with the audience's character and interests. For example, an energy drink company's tone will be lively and vibrant, while an underground fashion brand might be more cool, calm and collected.
8.Look closely at data trends and user behaviour
Marketing and search teams have a wealth of data they can call upon in order to manage, maintain or improve a content campaign. That being so, find out which content is performing well and build on its success. However, content that isn't delivering should be refined or improved promptly.
You should also look carefully at seasonal search and industry trends to produce and distribute timely content. Think about planning ahead to establish a content foothold before any peaks in search become apparent.
9.Optimise for search and social media
All of the previous tips should help you achieve greater search engine prosperity through high-quality and relevant content, but you can still introduce and implement a few optimisation techniques to increase organic reach.
From titles, sub-headings and URLs to links, meta descriptions and social sharing buttons, make sure you leave no SEO stone unturned. By doing this, search engines should understand what your content is trying to achieve and position it in front of applicable queries.
10.Always create content for the individual, not a search engine
Perhaps the most important piece of advice is to remember that content should be created, published and distributed with the individual in mind, not a search engine. After all, it is the customers and clients that will ultimately decide whether your content offering is worthy of attention and success.
When planned out and executed correctly, content marketing can deliver a myriad of boons and benefits. But if you focus on pandering to a search engine's requirements, there is little to no chance of reaping its rewards.