3 Simple Steps for E-commerce Stores to Generate More Revenue this Christmas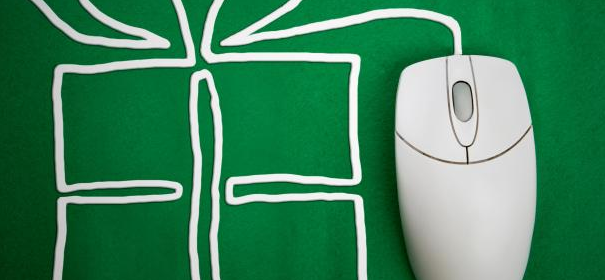 Christmas isn't far away now, but it isn't children who should be getting excited – online business owners should be, because they have the opportunity to double, treble or even quadruple their revenue during the holiday period.
To give you an idea as to just how lucrative this year is, in Europe shoppers are set to spend £820 each online compared to £738 in 2014, which represents 18.4 percent growth, and Christmas 2015 is set to be the biggest yet in terms of online sales.
Now that's a lot of money – and we don't blame you if you are going to plough more money into your marketing methods, to put your business in front of as many potential customers as possible. In fact, we recommend it. However, it's important to consider your website and the way it is designed before you invest too much. Because if it isn't good enough, then you are going to be throwing money down the chimney. And by improving your website, you are going to make the most of the increased traffic you get this holiday season.
Here are three simple improvements you can make to your website:
1.Speed up your online sales funnel by allowing people to checkout as a guest
Forget nurturing your leads, time is limited in the holiday season. You can safely assume that every single person who visits your website is looking to buy something from you quickly – it is getting close to Christmas after all. So feel free to remove aspects of your sales funnel to speed up the sales process.
For example, if you are requiring that a customer sign up for a membership account to buy from you, not only are you adding an unnecessary and time-consuming extra step, but you are throwing extra concerns into the customer's path. They may not want to have their details saved on your server due to security reasons. Removing this step completely or simply allowing people to checkout as a guest is a great way to rectify this issue, and your customer will appreciate the speedy checkout process.
2.Give every product on offer a call to action
With time limited in the holiday season, you really do need to capture the attention of your visitors as quickly as possible. Now if you take a look at three random products on your site, we can guarantee that all of them will have a title at the top and a description. But these are hardly captivating, are they? They're very basic. What you need is a clever but descriptive call to action prominently displayed on them. For example, here's one for an 'Ugly Christmas Jumper' that we've made up in around 30 seconds:
A festive stitch up, this Ugly Christmas Jumper is the perfect gift for a bit of Ho-ho-ho! Add to basket today and get it well in time for Christmas.
3.Boost your customer service with live chat
A lot of e-commerce businesses are hesitant to add live chat to their website, out of fear that it takes a lot of resources to manage. The opposite couldn't be truer. Live chat is very easy to implement and manage, and it will in fact reduce the number of email enquiries and phone calls you get, freeing up your resources.
But this isn't the reason we recommend it – the reason we recommend live chat during the holiday season is because you can answer any customer queries as quickly as possible, and during the customer's visit to your website. So you will have the opportunity to answer any of the questions that stand in the way of them converting – and that will boost revenue.
If you already have live chat, then you can improve customer experiences by boosting the number of questions that your FAQ page addresses. You may even like to add a FAQ section to the description of your most popular products.