The Top 10 website analytics tools for digital marketers!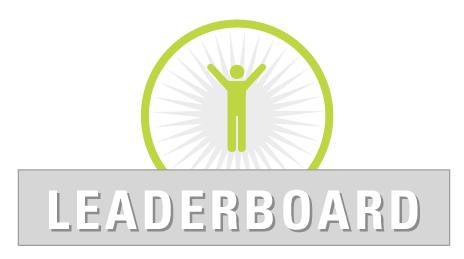 This post will give a top ten rundown of some highly influential web analytics tools that all digital marketers should know about and be using.
Google Analytics http://www.google.com/analytics/
Considered by most marketers to be the daddy of web analytics programmes. Google Analytics lets you drive deep into your website's data to discover a range of metrics including traffic, bouncerate, average time on site, location of user and much more. Google Analytics also allows you to set up goals to improve site performance. These goals can include measuring how many people you drive to a newsletter sign up or a quote page. In a nutshell, you NEED Google Analytics.
MOZ http://moz.com/
If you are tasked with improving SEO, Moz is a must. For onpage SEO, it will tell you exactly what you need to improve to comply with Google's bots. That is not all Moz can do though, it can also let you track up to 500 of your website's keywords for search engine performance as well as track your competitor's link profiles in order to seek new link building opportunities.
Crazy Egg http://www.crazyegg.com/
Crazy Egg offers a great, visual way to se how people are navigating around your site. This tool offers cool things such as heatmaps and scrollmaps to see which parts of a page are popular and what can be improved upon.
Inspectlet http://www.inspectlet.com/
Inspectlet records every visitors journey through your website for you to play back later. Great for usability testing and heat mapping. We use this tool all the time.
Webmaster Tools http://www.google.com/webmasters/
Google's webmaster tools is ideal for getting to grips with what search terms are bringing in traffic. The 'Search Analytics' function gives you data such as traffic by query/keyword so you are no longer restricted by Google Analytic's frustrating 'Non Provided' information. This tool is a must have.
Ruler Analytics http://www.ruleranalytics.com/
Ruler Analytics is amazing for telling you the information that Google Analytics can't and should really be considered. It provides data on every single visitor that hits your website, knows exactly how they found your website and tells you what they do whilst on the site. If you want to measure your marketing and understand what marketing activity generates inbound phone calls to your business, inbound website conversions which may include bookings for hotels, reservations for restaurants or website conversions (leads) for other businesses then this is the tool for you. Ruler also captures how a visitor first found your website and all of their subsequent visits / interactions, this is known as Attribution modelling.
Followerwonk http://moz.com/followerwonk/
This is a really handy tool for analysing your twitter followers. Discover who your most influential followers are in order to build a relationship with them to ensure your content gets shared by the people that matter.
Buzzstream http://www.buzzstream.com/
Link building is a time consuming and complex task. Buzzstream makes that easy. By linking up with your email server, you can build prospect lists and then have all correspondence you make with these link targets automatically updated. Great for large teams so you know what has been said to link targets, after all, to achieve good outreach results, it is imperative you know the full picture.
Facebook Insights
Insights give you must know information that will delight all social media marketers. Find out when your followers are online so you know when is best to post as well as track the performance of your competitors so you know how to stay one step ahead.
Mentions
Mentions is a nifty little tool for helping you keep a track on your brand's online mentions across the internet. Simply enter in your company's name and you will get email alerts if your brand is mentioned on social, blogs or anywhere on the net. Great for link building, brand reputation and lead building.
Now you know about these amazing website analytics tools, why not try them out and see what improvements you can make to your digital marketing? Start with the mission critical tools like Google Analytics and Webmaster Tools and expand from there.