​12 SEO trends and predictions for 2015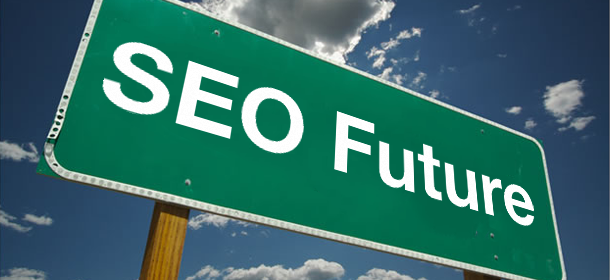 The world of search engine optimisation (SEO) is always changing. Google and other search engines regularly update their algorithms to determine how the bots that crawl our sites will see important factors, and sometimes marketing tactics fall out of favour or new techniques become widely used. All of which means that it can be tricky to stay up-to-date and make sure your website is effectively and responsibly optimised.
To help you stay ahead of the game it is wise to be aware of not only the current trends but also the experts' predictions for the future of SEO. Below are our thoughts on what to look out for in the world of SEO in 2015.
1.Security
Google has already announced that secure websites (https as opposed to http) will become a ranking factor. If you take payments or sensitive personal information online it is vital that your site has an up-to-date security certificate, but it may be a wise move to get one anyway.
2.Errors
You should aim to avoid "page not found" type errors on your site at all costs – if the bots cannot access a page they cannot rank it. These errors are not good for human visitors either.
3.Mobile
Many sites are already seeing higher visitor numbers from mobiles than desktops and the balance is only expected to tip further towards mobile in future. Be prepared now with a responsive or mobile site and dedicated mobile SEO strategy.
4.Localisation
The importance of location for SEO is also on the rise – now is the time to reconsider your local marketing efforts.
5.Data
It is vital to know your data – using this is the key to presenting a website that is highly optimised to give you the edge.
6.Video
The use of videos is no longer an annoyance – gone are the days of stutter, low quality videos that interfere with a site's performance. Clear, well-made videos that are properly tagged can engage, entertain and inform visitors and work wonders for your SEO and conversion rates.
7.Social
Social signals will continue to be important to rankings so be part of the conversation about your products, industry and brand on the likes of Facebook, Twitter, Pinterest, Instagram etc.
8.Content
Content remains king, but it must be unique, regularly updated and contain the appropriate keywords in a natural way.
9.Links
Links are a tricky area – avoid paying for backlinks on low-quality sites and instead focus on generating your own quality links across your site and via reputable news and blog sites. Think of link building as more of a brand mentions exercise.
10.Customer service
Keeping your customers happy is an important part of SEO – providing an easy-to-use website that loads quickly is the key.
11. Keywords
Now is the time to reconsider the keywords you focus on and how you use them. For 2015 this will be much more about conversational phrases.
12.Design
Whatever the design of your site it must be accessible and the navigation must make sense. Whether you use a scrolling design, static menus or a picture grid, make sure the site can be trawled by human and bot visitors.