12 Steps to Successful SEO Copywriting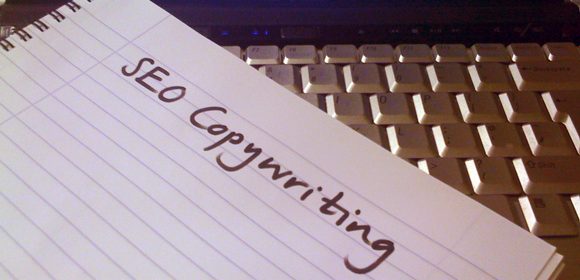 Writing great content is hard enough without having to bare SEO in mind so as to benefit from better rankings in the search engines.
Fortunately, we have a great 12-step guide to make things a little easier for you.
1. Identify Your Target Audience
The first step should be obvious (duh!).
You need to know exactly who you're writing for and what they're looking for in order to reach them in the right way and answer the questions that need answering before you can even thinking of turning them into sales or leads.
2. Profitable Keyword Research
You need to find out what people are searching for before you can begin writing your content. You can use Google's Keyword Planner to get great keyword ideas for your content campaign – make a list of the keywords and try to come up with some creative post ideas by turning the topic upside down or adding a bit of humour into the mix.
Remember, the ultimate goal with SEO Copywriting is driving more traffic to your website and hopefully turning those visitors into sales and leads.
3. Keyword Variation & Long-tail Terms
Try to ensure that your content contains a couple of variations of your target keyword(s) as well as long-tail terms for the best possible chance of attracting even more traffic from the search engines. Don't go over the top – your priority is still writing for humans.
This step can only really be truly effective with longer content because the last thing you want to do is partake in keyword stuffing.
4. Keyword Focused Headline… with a Hook
You now need to use your earlier keyword research to see which keywords are most relevant to the topic of your post whilst also taking into consideration the search volume and competitiveness, of course.
Try to use your target keyword(s) and spice it up with something that is going to cause people to HAVE to read your content before taking any other action.
5. The First Words are Hot
The first 50 or so words of your content are hot.
Ensure that the search engine spiders understand exactly what your content is about as soon as possible by including your target keyword or a close variation of it in a non-spammy and human-friendly manner.
6.
KISS

and Engage

keep it simple and short.

Be precise, simple, straightforward and relevant throughout. Be logical with examples, facts and figures. Don't bore your readers – just provide them with the information they need and try to do it in an engaging manner with a sprinkle of humour where possible.
7. Don't Overly Optimize for Search
Remember, you're initially writing for humans – not search engines.
Optimising for search engines is essential, of course, but never let the quality or readability of your content suffer as a result of overly doing it in a way which could be conceived as being spammy or manipulative by the search engines.
8. Avoid Complicated Sentences
Your readers don't expect to be reading in Victorian English.
Write in clear and simple English so that your readers can quickly and easily consume the content they arrived to find. If you write for an Oxford Lecturer, visitors will hit that back button quicker than you can say "mary poppins".
9. Forget About Keyword Density
Keyword density within articles, blog posts and website pages in general used to be all the rage – today, I would suggest forgetting about it and instead focus on providing great and compelling content… with a tiny sprinkle of your profitable keywords, like cocoa on your hot chocolate.
10. Humour & Personality are Essential
There's nothing that bores me more than reading an otherwise great piece of content with no humour or personality – even just one of them is a surprising and sadly uncommon treat today.
Pulling visitors in with a wonderful and compelling title which MUST be read is great, but your content needs to hold their attention and demand continued engagement in order for your content writing to be as successful as possible.
11. Use Bullet Points
Use bullet points to break up your content and provide an easier skimming opportunity to your readers. Bullet points are also a great way to display key information.
12. Add a Personal Touch
Don't miss the opportunity to sign off in style…
You don't have to moonwalk out of there, but you may need to crane kick them into your sales funnel before they have a chance to hit that back button.