A list of the Search Engine ranking factors for local search 2015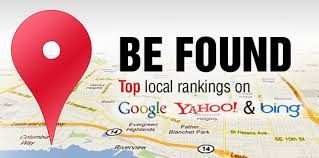 These are the top ranking factors in local search in 2015 (STUDY)
A 2015 study into local search ranking factors by Moz has unearthed some fascinating data into how and why some businesses are able to dominate local search in their area.
The study is divided into four parts:
1.General ranking factors;
2.Specific (local) ranking factors;
3.Ranking factors for Google's local pack;
4.Negative Ranking factors.
But what we're most interested in are the top ranking factors in local search (2) and the top ranking factors in Google's local pack (3). These are most interesting to us, because they are what's most interesting to our clients. So let's go through them:
The top 5 local organic ranking signals are:
1.Domain authority of the website: Domain Authority, or DA, is a general measurement of the power of a website taking into account age, popularity and size;
2.The quality and authority of inbound links: Quality can be summarised as the relevancy of each link to a business, while authority can be summarised as the linking site's DA;
3.Business signals: Such as the location to the searcher;
4.External location signals: Web citations – these are mentions of a business name and physical address and telephone number, with our without a link to the website;
5.Behavioural signals: Such as the number of people who click through.
Interestingly, social signals did not make the top five.
You might also be interested to learn that the study found no correlation between the scoring of reviews and high rankings – so a business with 1 star reviews has just as much a chance of ranking well as a business with 5 star reviews.
And finally, the top 5 ranking signals for local pack are:
1.The physical address in City of Search;
2.The consistency of structured citations;
3.Proper GMB category associations;
4.The proximity of the business's address to the searcher;
5.The quality and authority of structured citations.
The most interesting aspect of this section of the study is that structured citations appear to have a much bigger influence on rankings than unstructured citations.
The study also found that local keywords in anchortext are not likely to have a positive influence on rankings. So, stuffing your anchortext with keywords isn't going to help you.
These are just snippets of insight into the world of local search in 2015. For a deeper look at 2015's local search ranking signals, head over to the original study at Moz.