How Important is Authorship to Search Engine Rankings?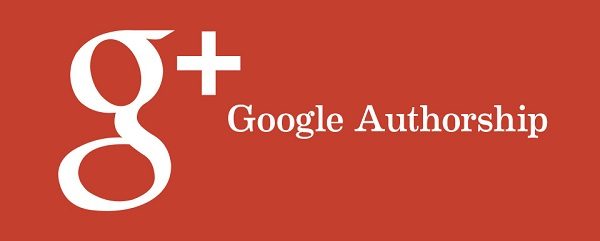 In 2011, Google announced authorship markup support, a way to connect authors with their content. In the months that followed this announcement, speculation and rumours started to spread across the internet about the potential weight authorship could have on search engine rankings. In fact, some people swore that their rankings increased dramatically in 2011 thanks to Google's latest search feature, and this brought about lots of talk regarding authorship markup and what it meant for SEO.
Almost three years on, we now have a clearer idea about how important authorship is to search engine rankings.
So, how important is authorship to search engine rankings?
Google authorship has little impact on SEO and no effect on Google Author Rank. But, that's not to say authorship is not beneficial.
First of all, having a Google+ profile and linking it to the content you publish online is definitely worth the effort. The reason for this is simple – by linking your content with your Google+ profile, Google may choose to display your Google+ profile picture along with your name and the number of people who have you in their Google+ circles next to your search engine results. This may increase click through rates, because your search result will stand out among a sea of text-only results.
Secondly, authorship is beneficial because being a verified author builds trust with Google. In his 2013 book, The New Digital Age: Reshaping the Future of People, Nations and Business, Eric Schmidt says that within search results, information tied to a verified account will be ranked higher than content without such verification. In fact, Schmidt goes on to say "The true cost of remaining anonymous, then, might be irrelevance."
What Eric Schmidt is getting at in his book is that authorship is a way for Google to verify information and ultimately serve Google search users with higher quality results and by not having authorship integrated, content may not be ranked at all. This goes against what we said above, that Google authorship has little impact on SEO, but our answer remains true – if you have a website that currently does not have authorship, simply integrating it today will not improve your results tomorrow.
Essentially, you need to build trust with Google by consistently publishing high quality content.
Finally, Google authorship is a way to assert thought and brand leadership. Google authorship is there to show your face next to your content and it is the ideal platform for getting your name out there, even if your search result doesn't get clicked. Your face and your name will build a rapport with peers in your industry. This rapport will eventually result in a click. As Lonely Brands puts it "Google Authorship allows brands to protect content by attributing thought leader-driven content directly to the brand. By showcasing the thought leadership in direct relation to the brand, any media and content associated with the brand will become more legitimate and trusted by consumers."
Anything else I need to know?
Sure – there are no guarantees with Google authorship. Nobody can promise that it'll increase click through rates and nobody can guarantee that your hard work will pay off in the future, if Google decides to use authorship in their search algorithm. Once you have linked your Google+ profile to your content, though, the process is automated and you only have to concentrate on publishing your next killer article.
You can find out more about Google authorship by visiting the official Google authorship page.