Is it worth targeting Bing, Yahoo, and other search engines?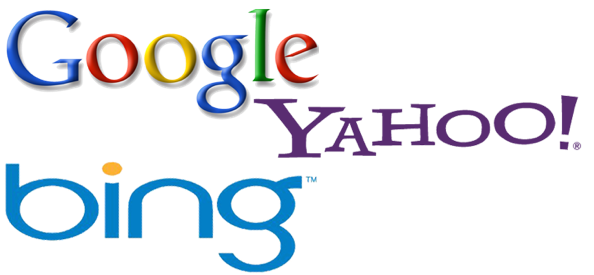 When we talk about search engine optimisation (SEO) we often automatically refer to the Google search engine as it is the most widely known and used. There are other search engines too – Bing and Yahoo! being the two biggest competitors – so is it necessary to optimise your pages for their bots (and human visitors) too?
If you have the time, budget and expertise to look closely into the exact requirements for each search engine, and have evidence that a large number of your visitors are coming from redirects other than Google, then it will be worth optimising specifically for different search engines. But if your SEO efforts need to be focused on getting the biggest bang for your buck then there is nothing wrong with working solely to Google's algorithms and standards.
There are three key reasons why this is so:
1.Google is the most-used search engine. In the world.
Last year more than two-thirds (67%) of internet searches across the globe were made through Google. That is certainly not to be sniffed at! Bing and Yahoo combined made up less than a third (29%) of searches. If you optimise for Google you will be optimising for the vast majority of searches, so this is not a bad strategy at all. Don't think of it as putting all your eggs in one basket but as investing your money in the most profitable account.
2.Better results in Google can mean better results in other search engines.
The search engine bots do a lot of things in the same way, so if you rank well in Google you have a good chance of ranking well in Bing and Yahoo too. In fact, Yahoo search is powered by Bing so even if you did decide to look at optimising for specific search engines you only need two strategies anyway.
3.Google SEO helps your website overall.
The way the Google bots work and the algorithms they employ means that Google search results are based not only on technical SEO data (for example, Bing relies more heavily on meta tags) but on keywords and content and the user experience. So by optimising your pages for Google you are also optimising them for human visitors and creating a great-looking, usable and interesting website. This is a sustainable approach that is more likely to bring you long-term online success.
Whatever approach you take to SEO be sure to stick to legitimate and responsible tactics and avoid those black-hat techniques that will only result in your pages being penalised, no matter what the search engine. Back up your optimisation techniques with a good design and great content and your pages will work hard for your business.