Is 'thin content' dangerous?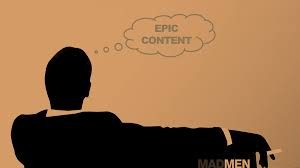 We all know that Google is constantly updating its algorithm to provide online users with the best search experience possible. In fact over the past few years, it has developed a brain that understands the wants and needs of searchers with astounding accuracy.
While this advanced algorithm looks for technical additions and omissions, it also attempts to judge the quality of content. Therefore, if you are publishing "thin content" on a regular basis, you could be in line for some serious punishment. But is thin content really that dangerous?
Defining thin content
Thin content can be defined as a page with little to no value, which doesn't contribute towards the users' browsing experience and is simply there to generate more website traffic. For example, it won't contain useful product information, informed industry opinion, or a piece of captivating copy.
Thin content can include:
Affiliate link pages
Automatically generated content
Doorway pages
Duplicated content
Image-rich pages
Article syndication
So, if your website features any of these qualities, you will probably need to take action and get rid in favour of useful, relevant, and original content that plays by the rules.
Otherwise, Google could apply a manual spam action to the portions of your site with thin content. You may even be removed from search results altogether and need to submit your site for reconsideration once thin content has been removed.
For many businesses wanting to get ahead online, this will be the worst-case scenario that simply must be avoided at all costs. However, circumventing thin content is a fairly simple and straightforward process.
Identifying and rectifying thin content
Although Google Webmaster Tools will let you know if you have a thin content problem, you might need to be a bit more proactive and seek out pages lacking in quality yourself. Thankfully, there are various tools you can use such as Google Analytics, Screaming Frog, and Open Site Explorer.
Once thin content has been identified, you can either remove the page completely or replace with something useful and valuable. The latter option is far more beneficial though, as Google will then reward you for enhancing the users' experience with higher SERP rankings.
But if the idea of replacing thin content with completely new copy sounds a bit daunting, there are several steps you can take to beef up and bulk out your original offering, which should still adhere to Google's guidelines.
Professional rewrite – It will probably be worth the money and could result in more engaged visitors
Include interactive content – Boosts poor metrics caused by thin content with videos, surveys, or quizzes
Merge multiple pages into one – If you have created multiple landing pages for individual cities, merge into regions instead
Reduce number of links – Google might penalise too many internal links if they are unnecessary
Go into more detail – Especially with location-specific pages
So, not only can thin content be incredibly dangerous from an SEO perspective, doing the exact opposite has the potential to reap numerous additional rewards too.