What Are Long-Tail Keywords and How Do I Target Them?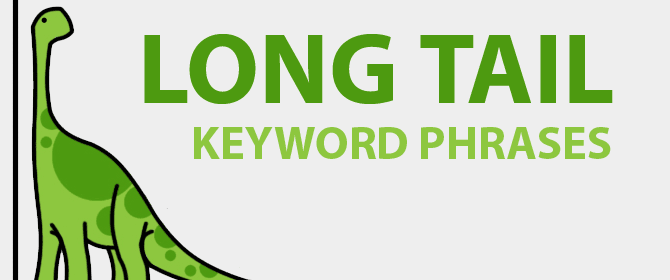 You are probably aware of which keywords are relevant and performing the best for your site, but have you branched out into long-tail keywords? These are the longer, more specific keyword phrases that people use when searching. Often, people will use a long-tail keyword when looking for something very specific they know the name of, such as a particular make and model product or the name and location of a certain attraction. But they may also be used more generally, and in such cases it requires a little careful consideration to understand the key phrases that are relevant to your business.
Let's say you sell bedding. You will struggle to rank highly on organic search listings for the keyword "bedding" because there is such a lot of competition. But if your specialism is Egyptian cotton bedding you could use long-tail keywords such as "quality Egyptian cotton bedding double bed" to give you a better chance of being at the top of the list for customers who know what they want and are searching accordingly.
Long-tail keywords attract less traffic, but the chances of a conversion are usually higher – people who search for more specific phrases are usually starting at a point closer to making a purchase, and with a good key phrase strategy and strong website you can be the one to gain the sale.
Studies show that around 70% of page views are a result of long-tail keywords. It may be surprising that simple phrases like Twitter, Rihanna or furniture get fewer searches, but people do not tend to search in this way.
The trick to optimising your site for the way that people are more likely to search for your products or services lies in finding out the relevant long-tail keywords and optimising for them accordingly. This will help you attract the audience you are looking for; the people who are pre-disposed to buying from you.
Choosing your long-tail keywords is part knowledge, part experience and part research. Your line of business will help you determine your first set of key phrases, and you can then use web analytics software and testing in your SEO, SEM and PPC campaigns to assess which are the most popular, and most profitable, ones.
Long-tail keywords are usually cheaper for PPC as there is less competition for them, so if you choose and run your campaigns wisely you can get a good ROI.
The targeted traffic you gain from long-tail keywords can make for more sales, but as with any search marketing effort you need to continually assess and update your efforts to ensure they remain relevant to customers. And, of course, you need to have an effective website so that people convert once they have found you!